It's time to start thinking about Christmas Cards!! Yes, I'm fully aware that it is only the first part of October. You can never start planning too early, right?

I guess I'm just soooo excited for my new cards this year....and you will be too! There are lots of card designs to choose from. Here are some examples (5x7, folding cards, envelopes included):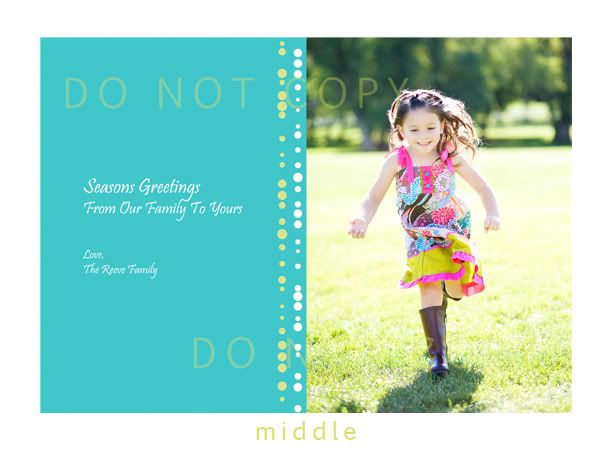 If you've taken pictures with me this year, all you have to do is pick some of your favorite pictures, let me know which card you like, and I'll put together a pack of 25 cards for you! It's that simple! The cost is only $50.00!
For those of you who weren't able to schedule a session before Christmas check out my deal below....