The plan: Wake up early and photograph cute Baby C when he is his happiest...

Chubby baby - check!
Cute outfits - check!
Plenty of toys and
blankies
- check!
Good lighting - check!
The reality: Baby C couldn't sleep last night because he was just
SOOOO
excited to get his picture taken, he woke up much too early, and as a result, was NOT in the mood for pictures.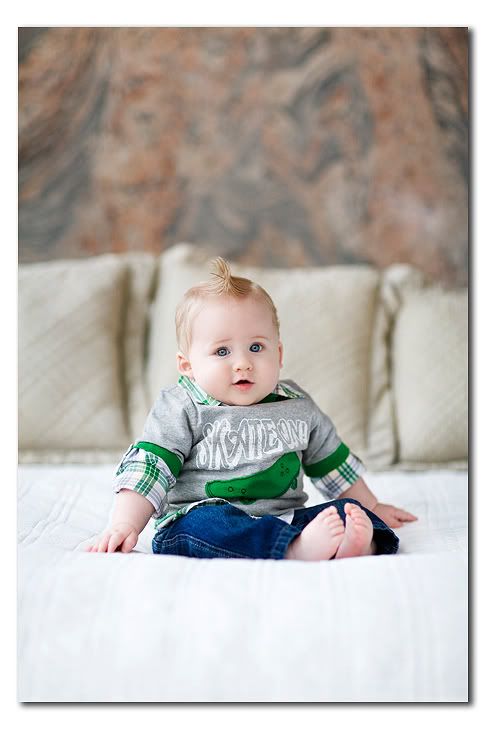 Still so cute...
Just not in the mood for pictures.
So mad, in fact, that when we put him on his tummy he rolled over....for the first time! Yay Baby C! Retakes scheduled for Monday...we'll cross our fingers for a happier baby!