My neice. 5 years old.
One of my favorite things about doing photography is being able to see, year after year, how these little ones grow. Not that I don't get to see my neice on a regular basis, but when you see them so often, you tend to overlook the subtle changes that happen over the years. Luckily I can look back and see her here and here...I told my husband the other day that if I were to create a world, I'd have children stay the same age/size for at least two years, so that they wouldn't grow up so fast.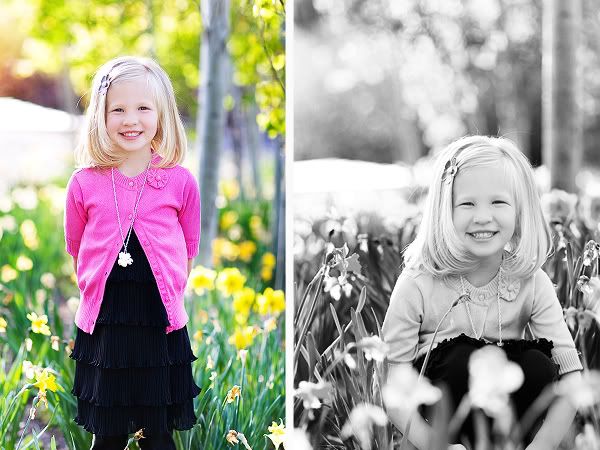 Thinking of her preschool crush....(seriously, a preschool crush? SHE'S TOO YOUNG!!)
.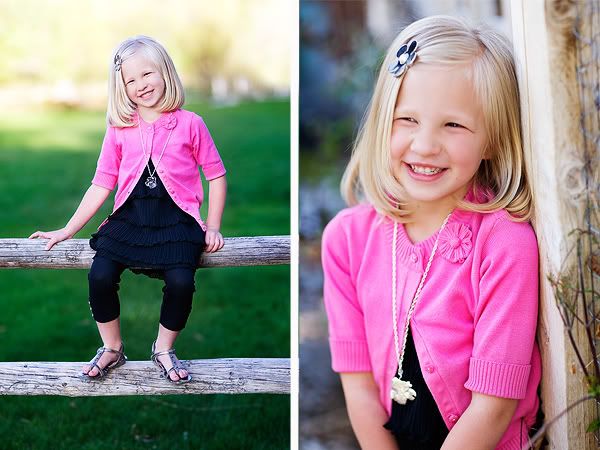 This little lady is my Lili's good buddy. They are currently playing on a soccer team "Go Go Black Princesses" together (umm...their name choice, not ours, and their uniforms are black). They are so fun to watch grow up together. Aren't cousins the best?