I've photographed a lot of babies over the last few years, but one session that stands out in my mind as a favorite is of Baby G. He is absolutely adorable and I'm so glad I got to see him again....he's all grown up, not a baby any more...already 18 months old!

Here he is about a year ago....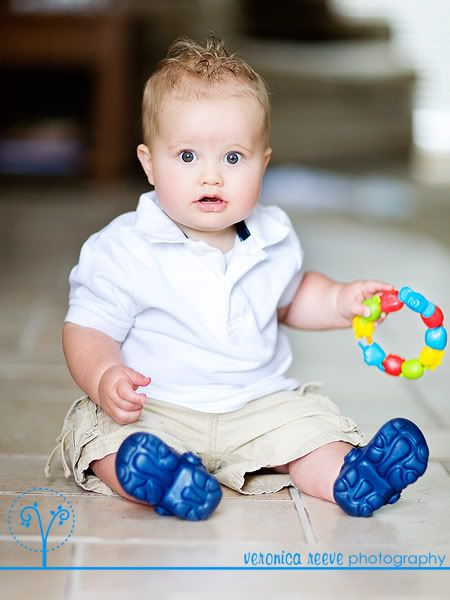 He's lost a little bit of his baby chub...just a little bit, is a lot faster, and has a set of full set of chompers in his mouth. Have I ever mentioned that I love blond curly hair? I always said that if I had a son and he didn't have blond curly hair, I'd dye it blond and give him perms. Lucky for that son, I have all girls.
.