Let's talk lenses...
In my first Tuesday Tip post Kim asked:
I would love to know what lense you use in what situations. How often are you changing them?
So here goes...
My all time favorite go-to lens is my 85mm 1.2 lens. I love it and I'll tell you why...You know that deliciously creamy "bokeh" (blur) behind my subjects? That is all due to this incredible lens (not Photoshop). It's a great portrait lens and gives a nice dreamy feel to pictures. I also use it for large groups of people - but I do have to stand far away from them and they probably think I'm crazy (ha ha ha)....I use this lens 85% of the time.
I also love my 24-70mm 2.8 lens. I like to use it around 35mm for a wide angle look. It's great to give a picture of fun, distorted look. I'll usually use this lens when I'm taking more candid fun kid/family/sibling shots.
I usually switch my lenses several times during a shoot. It is a simple way to completely change the look/feel of a picture.
Here are a couple examples of how a lens can change the look of a picture....these pictures were taken in the same area.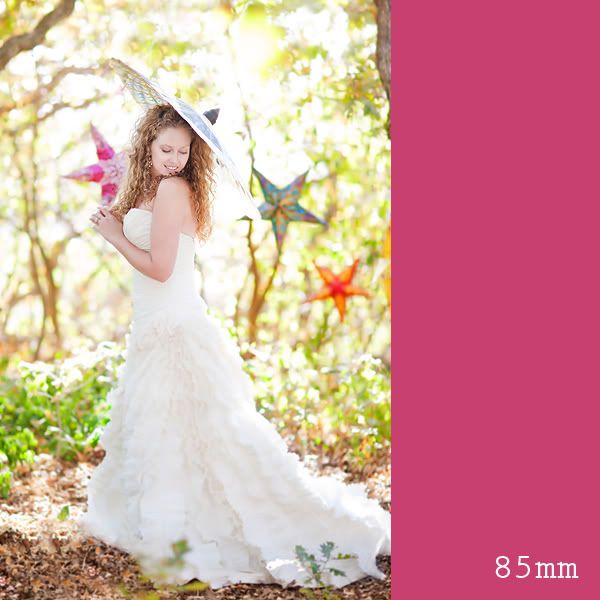 Notice: Dreamy feel, compressed tree, lots of blur
Notice: Trees appear further apart, less blur, more distorted look