Clean Up Your Pictures
……
A quick way to make your pictures go from yawn to yowsers! (in a good way) is to clean it up...m
eaning...g
et rid of all that distracting visual clutter in the background. It's simple.
Positioning your subject or yourself in a way that will eliminate background clutter. Move around to see which angle will work best or change your location.

Cleaning up the photo - literally! Go ahead and throw that pop can in the trash and, while you are at it, move those newspapers somewhere else.

Get closer to your subject and magically the background clutter will disappear!

Use a lower aperture to blur out the background.
Here is an example from tonight's pumpkin picking....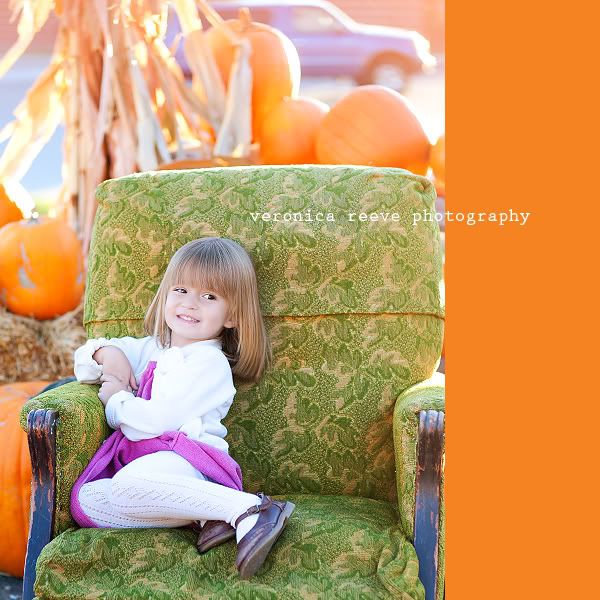 Apparently my daughter Sophie is the go-to-girl for my Tuesday Tip examples. She's a bit distracted in this picture so she's giving me her cheesy smile/squinty eye while checking out which pumpkin she is going to pick.
Notice the super distracting car in the background. Ugh!!! What to do????
Answer: Change positions. Come at it from a different angle and zoom in closer. Voila! What car??
P.S.
Sorry about last week's non-existent Tuesday Tip. I was out of town....in case you were wondering.
P.S.S. Okay one more picture of my baby from the pumpkin patch - I can't resist.