Last week we celebrated my little Sophie's 5th birthday with a spy party....
Secret code invitations were sent out.
"Your mission should you choose to accept it..."
They arrived at the Secret Agent Training Center, chose their code names, and filled out their name badges. My favorite, "Marshmallow Top".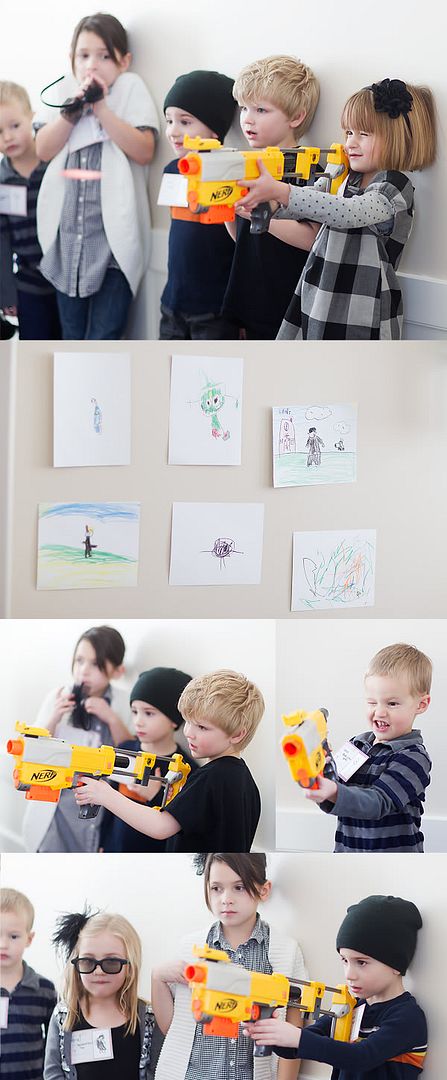 Bad guys were drawn, and were the subject of target practice....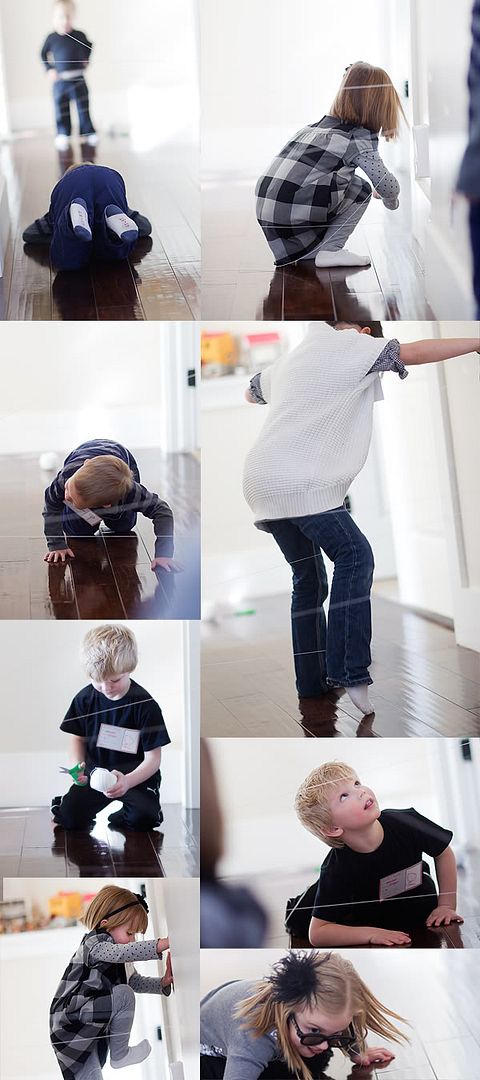 They had to maneuver through the "trip wire" (string) to deactivate the bomb (snip of the ball o' string)....
We played an intense game of pass the bomb (hot potato) to "Mission Impossible" and "James Bond" music....
Took a break from agent training and ate mini "bombs"+ ice cream and sang "Happy Birthday" to the birthday girl....
....and ended the party with a scavenger hunt to find their spy gear: Disguises, top secret notebook + invisible ink pen, and explosives...just the necessities.
Other activities included an obstacle course, I-SPY game, and freeze dancing to the spy music. They passed all their training requirements with flying colors and are now officially....
(cue Mission Impossible music)
SPY KIDS!