...when you see how amazing this nursery is!! Be still my heart! Mom took care of every little detail for her little princess and the results are stunning. I love love love when I get to visit and photograph my clients in their homes. Nothing better...


Love the color scheme....the elephant print "J'aime ma maman" - so sweet.
Everything perfectly arranged, neatly folded, and her wardrobe is a-mazing.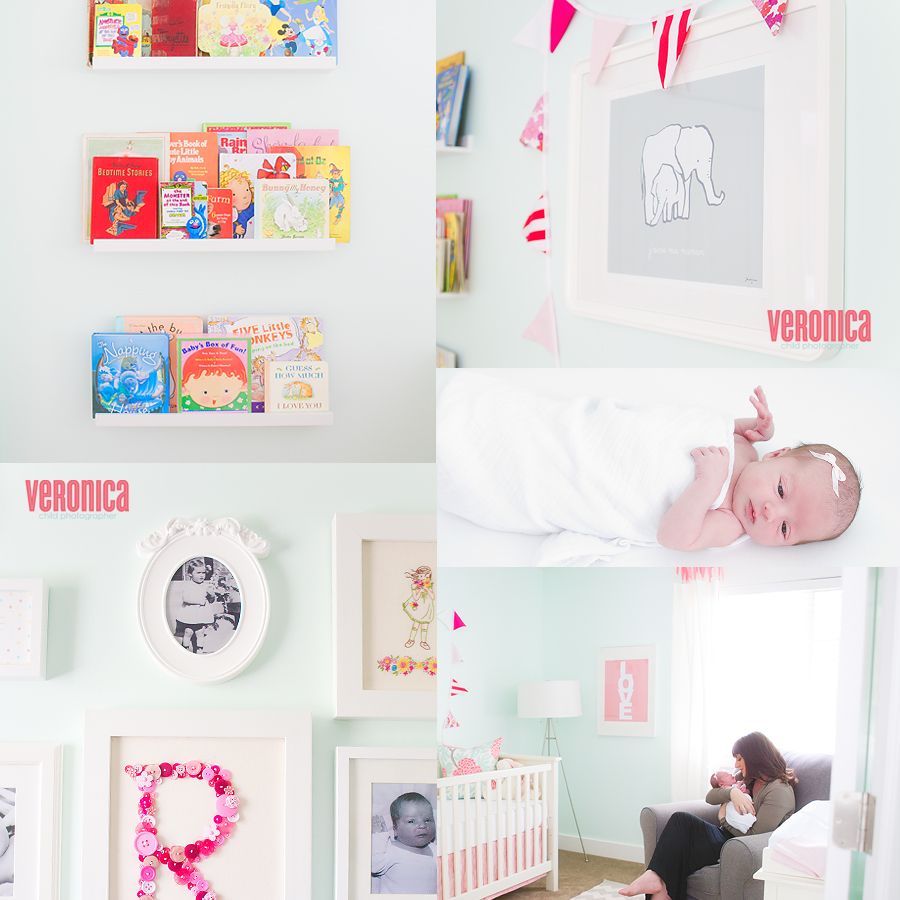 Ooooh this collage of old vs. new blew me away. Plus handmade lovelies from family members and friends. Those frames? Love! So well put together. And then there is the perfect little star of the show. She's dreamy...not a surprise, look at her mom!!
I'm still drooling over this nursery and all the sweet little photos I took of this little angel baby. Congrats S family - she's beyond perfect!!